"It's nothing more than open doors,
Just name your pleasure…
I'll give you more." – Circus Ego

Singer - Songwriter - Multi-instrumentalist - Performer - Recording Artist - Nomad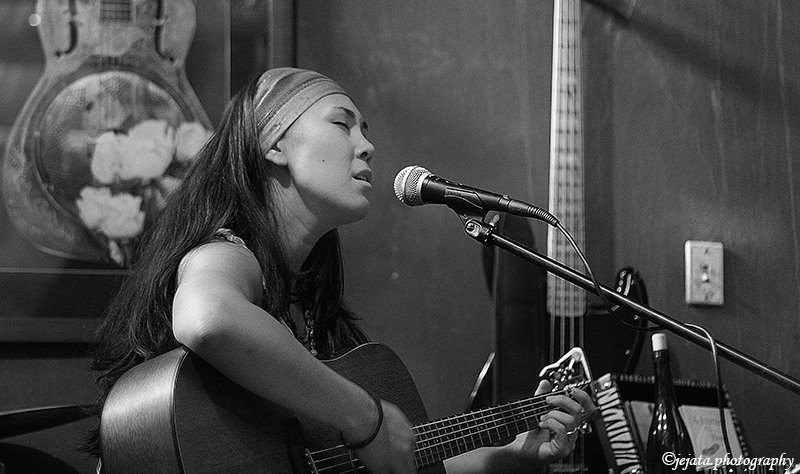 Bio
"It's a mystery,
Where we all come from,
I'd like to share a little piece of my story,
Hope you don't mind if I open up…." – My Father
Stacey Joy is a singer/songwriter from the foothills of Northern California. A versatile multi-instrumentalist, she has performed alongside Grammy winners Mary Youngblood, Jesse Harris (Norah Jones) and Alfred Thompson (Buena Vista Social Club), along with Rick Shlosser (Van Morrison, Rod Stewart, George Benson) and Daniel Ward (El Ukelele). She's also shared a stage with Michael Franti, Rising Appalachia, Buffy Sainte-Marie, Phil Lesh, Bob Weir, Jackie Greene and The Wailers.
Her debut album The Journey Unfolds won the award for Best Americana at the 2017 New Mexico Music Awards. It was also nominated for Best of the Year, Best Singer/Songwriter and Best Recording Engineer. The follow-up There's Magic Here – described as the 'perfect rainy-day record (Lokkal) – was a finalist for Best Adult Contemporary at the 2019 NMMA.
Since becoming a full-time professional musician, Stacey Joy has lived 'on the road' full-time. Traveling (mostly) overland, she has performed in concert halls, clubs and at festivals in the United States, Canada, Mexico, Guatemala, Panama, Costa Rica, Ecuador, Colombia and Peru. Along the way, she's also played free shows on town squares in some of the poorest countries in Latin America. What's even more remarkable is she's done it all while being a mother and home-school teacher to her three young sons!
Although she considers herself first and foremost a pianist and singer, her 'gaucho-inspired' guitar style has earned her a sponsorship from Breedlove Stringed Instruments. Stacey Joy is proud to be a Breedlove Artist.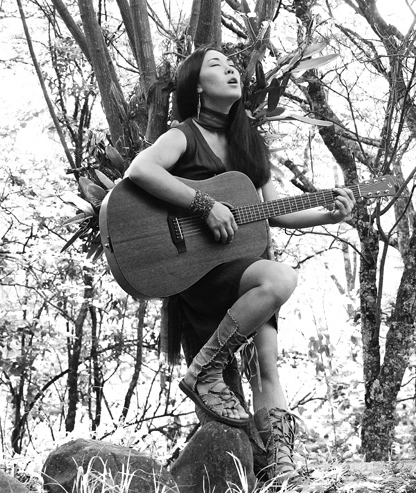 Breedlove
"The first time I discovered Breedlove guitars I was in a huge store looking for the perfect guitar. I'd just finished my first tour and was ready to start writing some new songs. The guitar I'd been using hadn't stood up to the rigours of touring very well, and I knew it was time to invest in something a little more robust.
 Beyond that, there was the sound to consider... I'd never found a guitar that matched up to what I heard in my imagination. And that was frustrating.
 I worked my way through the racks of guitars. The big name brands left me cold, which came as something of a surprise. There was no doubting the quality of some of them, but there was always something missing in the way they sounded.
 Then I picked up a Breedlove. It was a beautiful guitar with a full mahogany body. I was spellbound by the look and feel of it, but I'd spent so many hours being disappointed I was afraid to play it lest the magic be lost on the first strum.
I didn't have to worry. The warmth and richness of the tone was exactly what I'd been searching for. It was love at first play.
I still have that guitar, but have since upgraded to an even more amazing instrument. One that was handcrafted for me by Breedlove's wizard luthiers!"
And We Roam
"Under ever changing skies,
Together we travel far,
Over vast plains we wander,
Never forget who we are." – Elephants
Stacey Joy is constantly traveling and performing around the world. Check below or write to her here to see where she is right now.
Stacey Joy is on the coast of Oaxaca, Mexico. Her next show is:
August 31st @ Villa Blanco, Huatulco
More dates TBC
Contact Us
For booking enquiries (including private events), tour dates, music, or anything else, please use the contact form below: