"It's nothing more than open doors,
Just name your pleasure…
I'll give you more." – Circus Ego

Singer - Songwriter - Multi-instrumentalist - Performer - Recording Artist - Nomad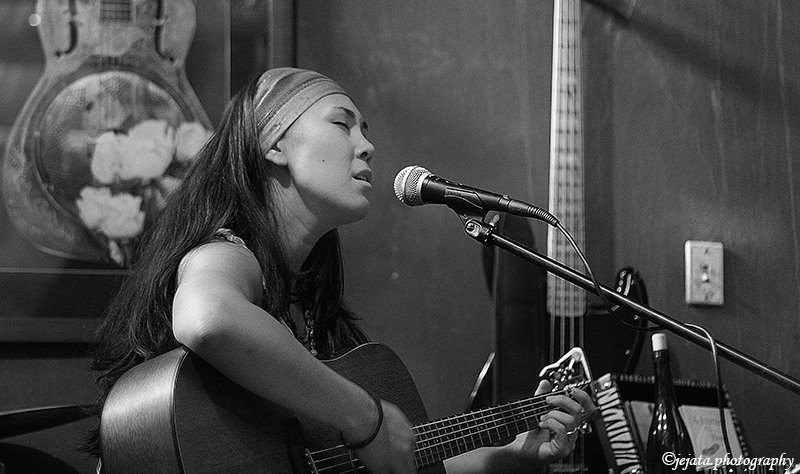 Bio
"It's a mystery,
Where we all come from,
I'd like to share a little piece of my story,
Hope you don't mind if I open up…." – My Father
Stacey Joy was born in the foothills of Northern California. She taught herself piano at the age of five and has been playing with melodies ever since. At nineteen she left home and went to live in Mendoza, Argentina, where, inspired by the down-to-earth music of the gauchos, she picked up the guitar and began experimenting with songs.
Since then she's worked her way around the world, seeking out the music that reflects the stories, souls, hopes and fears of every day people - from the searing rhythms of Brazil to the haunting ballads of the high Andes and Celtic traditions to the rich folk, blues, swing and native songs of her homeland.
Along the way Stacey Joy found her own voice and forged her unique sound.
'My home is the road. I love the flow of it. I meet members of my tribe every day. In every town, city, state, country, island. My people are everywhere, and we're growing. There's a soulful revolution happening right now all around the planet. I feel it. And I'm grateful to be a part of it."
Stacey Joy's breakthrough album, The Journey Unfolds, was nominated in four categories at the prestigious New Mexico Music Awards in 2017, including Best of the Year, Best Singer/Songwriter, Best Recording Engineer and Best Americana. She went on to win the award for Best Americana Artist with her song, Breathing Light.
The follow-up, There's Magic Here, was also met with high critical acclaim. Described as 'the perfect rainy day record', it was nominated for Best Adult Contemporary at the NMMA in 2019.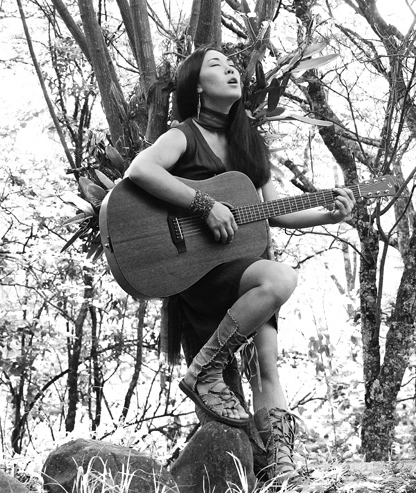 Breedlove
"The first time I discovered Breedlove guitars I was in a huge store looking for the perfect guitar. I'd just finished my first tour and was ready to start writing some new songs. The guitar I'd been using hadn't stood up to the rigours of touring very well, and I knew it was time to invest in something a little more robust.
 Beyond that, there was the sound to consider... I'd never found a guitar that matched up to what I heard in my imagination. And that was frustrating.
 I worked my way through the racks of guitars. The big name brands left me cold, which came as something of a surprise. There was no doubting the quality of some of them, but there was always something missing in the way they sounded.
 Then I picked up a Breedlove. It was a beautiful guitar with a full mahogany body. I was spellbound by the look and feel of it, but I'd spent so many hours being disappointed I was afraid to play it lest the magic be lost on the first strum.
I didn't have to worry. The warmth and richness of the tone was exactly what I'd been searching for. It was love at first play.
I still have that guitar, but have since upgraded to an even more amazing instrument. One that was handcrafted for me by Breedlove's wizard luthiers!"
And We Roam
"Under ever changing skies,
Together we travel far,
Over vast plains we wander,
Never forget who we are." – Elephants
Stacey Joy is constantly traveling and performing around the world. Check below or write to her here to see where she is right now.
Stacey Joy will be performing the following dates in Antigua, Guatemala, throughout June/ July 2019
June 6 @ The Londoner
June 7 @ Cerveceria Catorce
June 8 @ Rainbow Cafe Bar
June 9 @ The Londoner
June 15 @ Rainbow Cafe Bar
June 18 @ Rainbow Cafe Bar
June 20 @ The Londoner
June 21 @ Cerveceria Catorce
June 22 Coaba Farms (10am)
June 22 @ Rainbow Cafe Bar
June 23 @ The Londoner
June 25 @ Rainbow Cafe Bar
June 28 @ Cerveceria Catorce
June 29 @ Rainbow Cafe Bar
June 30 @ The Londoner
June 30 @ Posado de Santiago (Lake Atitlan)
July 4 @ Meson Panza Verde
July 6 @ Cerveceria Catorce
July 7 @ The Londoner
July 11 @ Meson Panza Verde
July 12 @ Cerveceria Catorce
Contact Us
For booking enquiries (including private events), tour dates, music, or anything else, please use the contact form below: