"It's nothing more than open doors,
Just name your pleasure…
I'll give you more." – Circus Ego

Singer - Songwriter - Multi-instrumentalist - Performer - Recording Artist - Nomad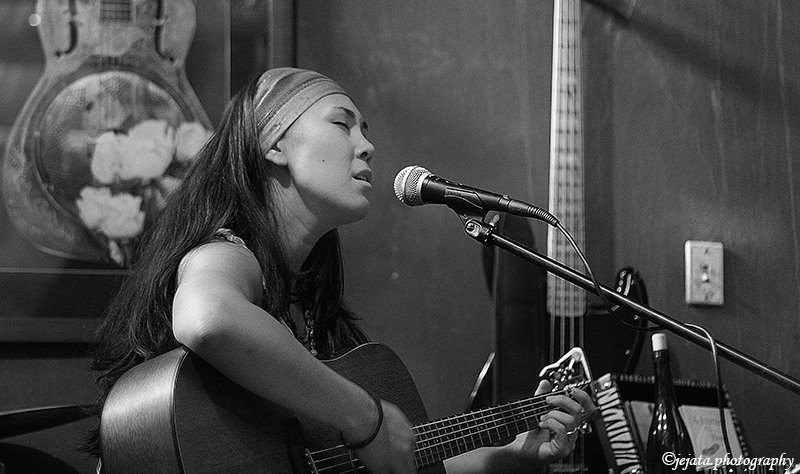 Music
"Take my hand and lead me,
Pull me close then let me go,
Feel the music hit your soul,
Every moment unfolds,
Like it should…." – Dancing
Acoustic Soul: noun, a vibrant mix of swing, blues, folk and
soul music that's smooth, sultry, sweet, lyrical and uplifting.
A Journey to Here
(2013)
Videos
"I'm holding on to that wayward wind -
And it's blowing strong,
Nothing's felt like this
Before." – Do What You Do
"Close your eyes
And listen,
There,
Beneath the silence,
Secrets softly spoken in the wind." –Holy Land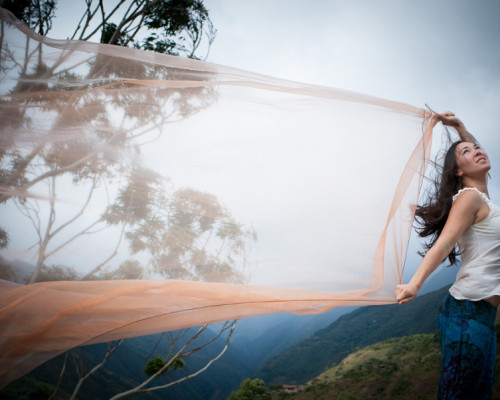 Elemental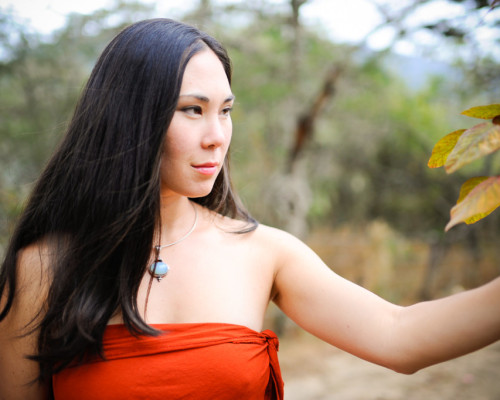 Focus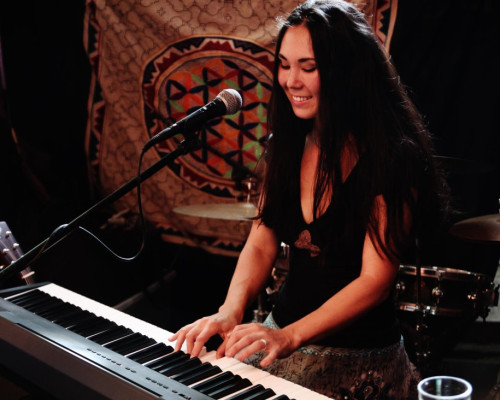 Play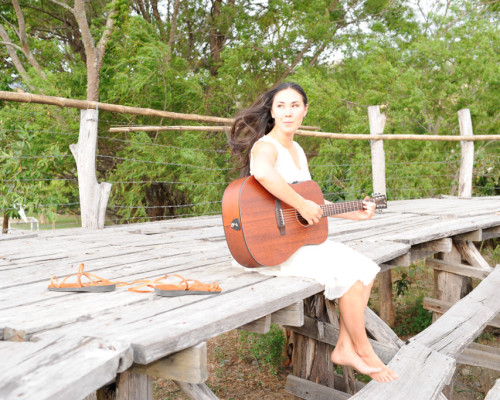 Rodeo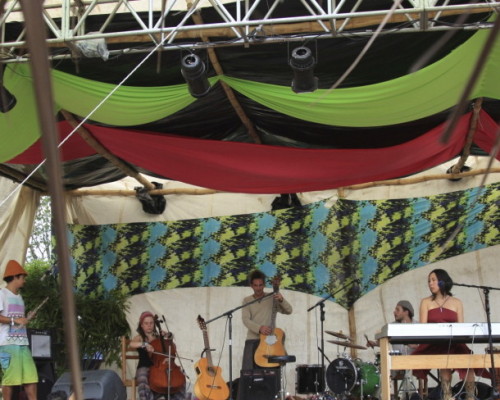 Festival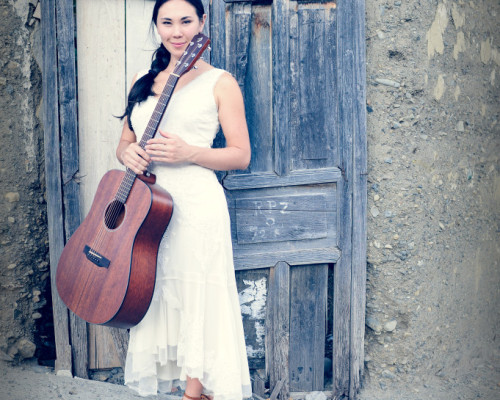 Doorway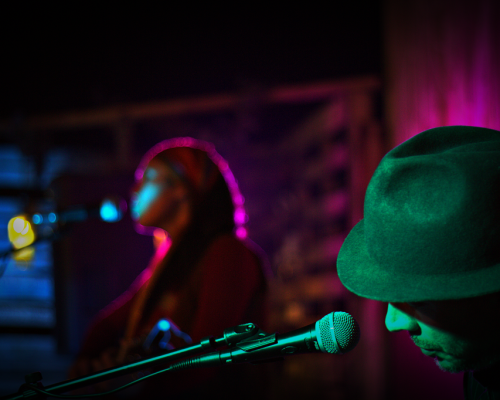 DeSilva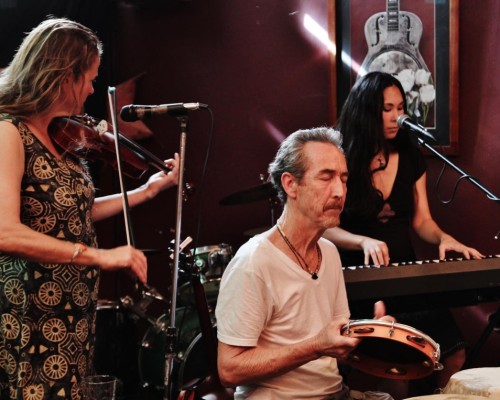 Jamming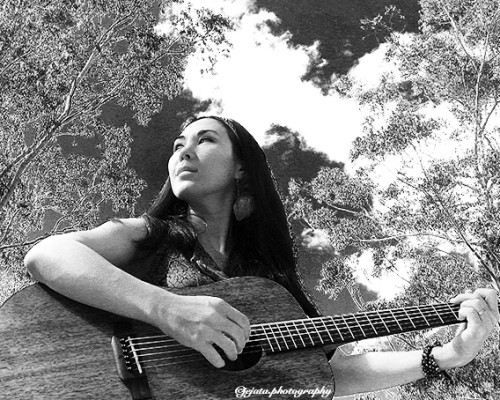 Light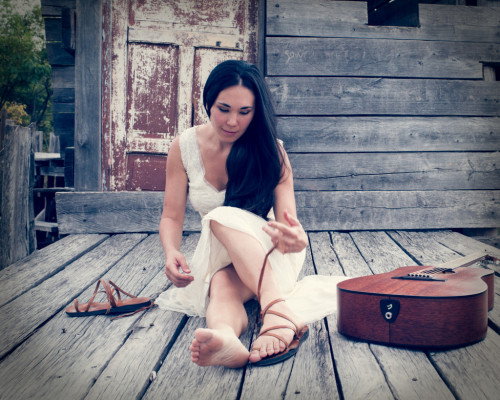 Barefoot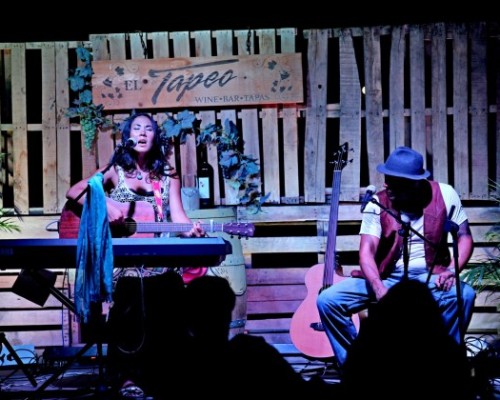 Tapeo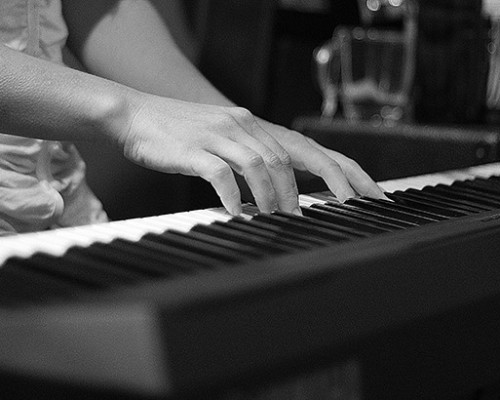 Keys
Bio
"It's a mystery,
Where we all come from,
I'd like to share a little piece of my story,
Hope you don't mind if I open up…." – My Father
 Stacey Joy's heritage, like her music, is a 'mix of almost everything'.
Born in the foothills of Northern California, she taught herself piano at the age of five and has been playing with melodies ever since. At nineteen she left home and went to live in Mendoza, Argentina, where, inspired by the down-to-earth music of the gauchos, she picked up the guitar and began experimenting with songs.
She then worked her way around the world, seeking out the music that reflected the stories, souls, hopes and fears of every day people - from the searing rhythms of Brazil to the haunting ballads of the high Andes and celtic traditions to the rich folk, blues, swing and native songs of her homeland.
Stacey Joy's own sound was fused along the way.
Unlike most artists, who all too often tend to get stuck in one place, Stacey Joy refuses to be limited in any way. She is a musical nomad whose uncompromising gypsy soul can be felt in the real and raw vibrancy of her songs.          
'My home is the road. I love the flow of it. I meet members of my tribe every day. In every town, city, state, country, island. My people are everywhere, and we're growing. There's a soulful revolution happening right now. I see it, I feel it and I'm grateful to be a part of it."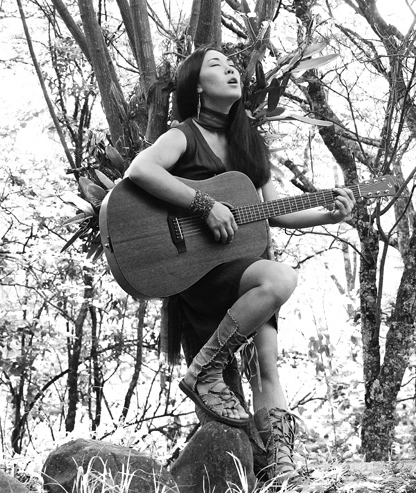 Breedlove
"In just a little while
I'll be waking up
To see,
This beautiful dream,
And I won't
Take for granted a thing." – Blessed
"The first time I discovered Breedlove guitars I was in a huge store looking for the perfect guitar. I'd just finished my first tour and was ready to start writing some new songs. The guitar I'd been using hadn't stood up to the rigours of touring very well, and I knew it was time to invest in something a little more robust.
 Beyond that, there was the sound to consider... I'd never found a guitar that matched up to what I heard in my imagination. And that was frustrating.
 I worked my way through the racks of guitars. The big name brands left me cold, which came as something of a surprise. There was no doubting the quality of some of them, but there was always something missing in the way they sounded.
 Then I picked up a Breedlove. It was a beautiful guitar with a full mahogany body. I was spellbound by the look and feel of it, but I'd spent so many hours being disappointed I was afraid to play it lest the magic be lost on the first strum.
I didn't have to worry. The warmth and richness of the tone was exactly what I'd been searching for. It was love at first play, and we've been together ever since!"
And We Roam
"Under ever changing skies,
Together we travel far,
Over vast plains we wander,
Never forget who we are." – Elephants
Past Performances

2014/2015 Naked Soul tour of the Americas:
158 dates – California, Oregon, Utah, Nevada, Wyoming, Colorado, New Mexico, Arizona, Mexico,
Guatemala, El Salvador, Honduras, Nicaragua, Costa Rica, Panama, Colombia, Ecuador
2013 A Journey to Here tour:
84 dates – U.S.A., Canada, Mexico, Ecuador, Peru, Argentina
Also performed previously in Brazil, Fiji and New Zealand
 March
April
May
June 
6.7.2016
At River's Edge
Brookings, OR
8pm
6.30.2016
Rasa Private Concert
Ashland, OR
8pm
 October
November

December

Contact Us
For booking enquiries (including private events), tour dates, music, or anything else, please use the contact form below: